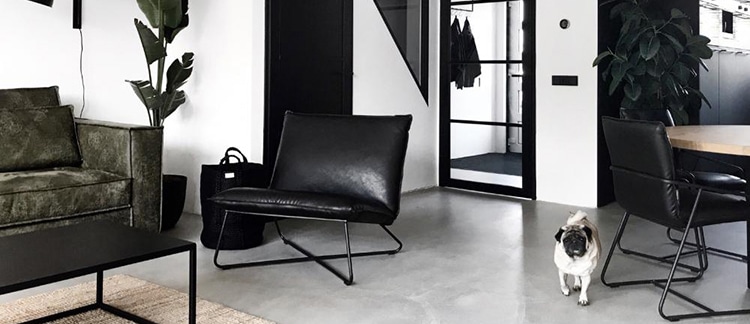 Autumn has started and winter is coming. A new season means a new style of living with a matching nice dog basket. Dogahaves has listed the hippest and most beautiful living styles of this fall. Herewith Dogahaves has beautiful dog baskets selected that fit perfectly with different interior styles. Here they come.
Luxury dog baskets for a Scandinavian & Basic interior
A luxury dog basket in a Scandinavian & Basic interior offers an oasis of calm. Less is more. The Scandinavian lifestyle is also trendy this autumn. The style contains light and soft colors, clean lines and natural materials. Ensure simplicity and choose a light base color with at most one or two accent colors.
The ingredients for a Scandinavian atmosphere are tranquility, simplicity and functionality. This is also what the Scandinavian dog furniture and luxury dog baskets of Dogahaves: minimalistic, but always comfortable and of good quality. The Scandinavian interior style is fresh and practical, without fuss. It may sound simple, but it is anything but boring.
Tip: use a nice Scandinavian dog basket from Labbvenn as a base. Then add fluffyness with a luxurious dog blanket From Labbvenn or MiaCara.
Dogahaves recommends the following beautiful dog baskets for a Scandinavian & Basic living style: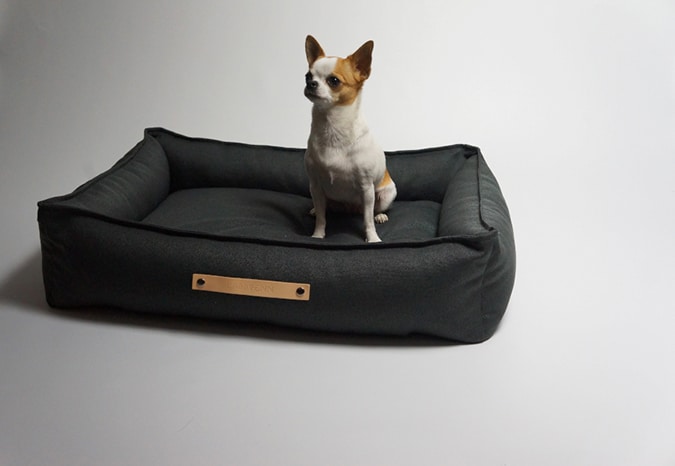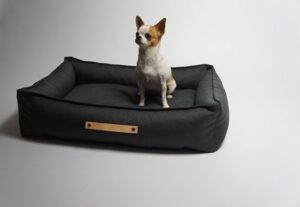 Rattan dog baskets for a Botanical & Bohemian interior
With a rattan dog basket In a Botanical & Bohemian living style you bring nature closer to home. The residential trend is characterized by a distinct laid-back style with influences from exotic travels and special finds. Besides green, you can use colors like terracotta and various shades of brown.
This style is all about the decor. Think a beautiful graphic rug, rattan baskets, textiles with brightly colored prints, fringes and beads, such as the grey tweed dog cushion with pom pom from Mutts & Hounds. A tapestry is a typical showpiece and tropical prints are not to be missed.
With this living style, don't be afraid to mix colors, patterns and styles. For example, combine sturdy materials such as rattan, jute and raw wood with soft velvet and colorful fabrics and voila; your botanical interior is as good as finished! Tip: add exotic plants for the finishing touch.
Dogahaves recommends the following beautiful dog baskets for a Botanical & Bohemian living style: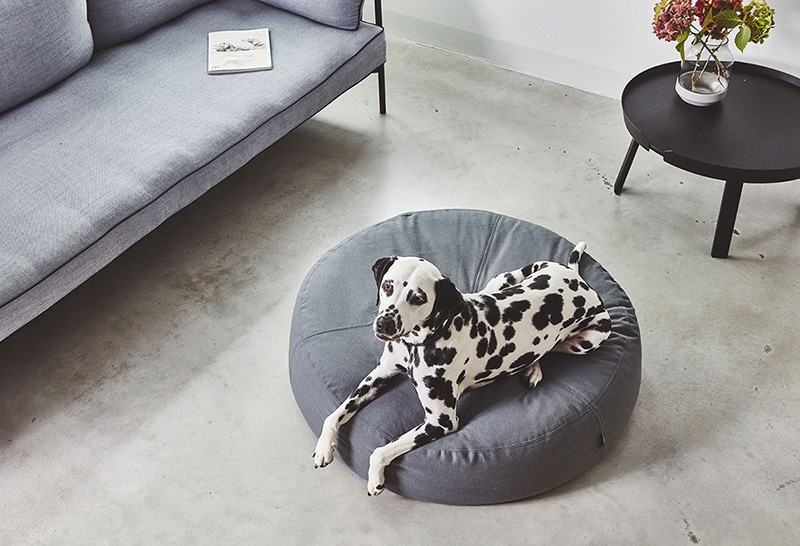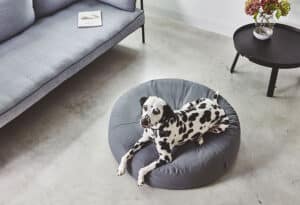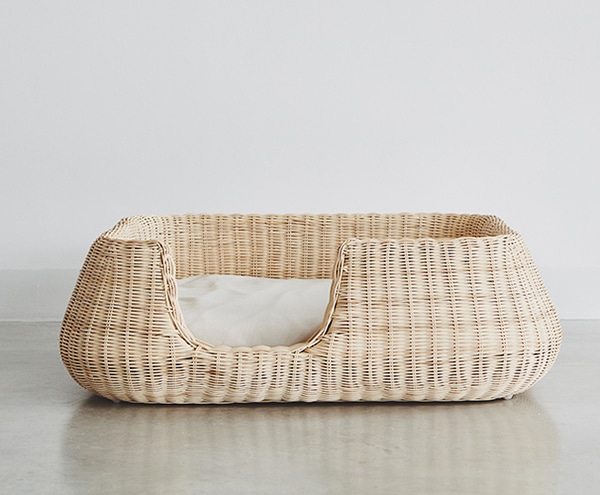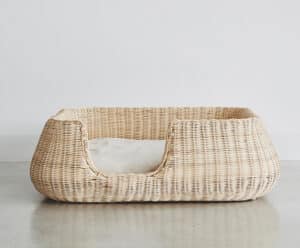 Trendy dog baskets for a Retro & Vintage interior
With a trendy dog basket like the dog basket Covo MiaCara, you quickly think of the '60s and '70s. This Retro & Vintage style is totally back this fall! Central to this style are the round shapes and use of wood. You see this especially in chairs and large armchairs. In seating, a wooden frame is often combined with a fabric seat. The wooden dog bed with a fabric seat from Labbvenn match this perfectly in a retro & vintage living style.
Within a Retro & Vintage interior you can choose for different bold color pallets. With the color mustard yellow combined with moss green you quickly create a retro feeling. Also old rose fits well in a Retro interior, when combined with wood. The same goes for petrol. Add some golden items and the elegant retro look is complete.
Dogahaves recommends the following beautiful dog baskets for a Retro & Vintage living style:


Beautiful dog baskets for a country & classic interior
A cozy and beautiful dog basket, like a soft sofa with large cushions, is indispensable in a Country & Classic interior. This popular style of interior gives a warm, homely and comfortable feeling. In terms of styling, this interior style is often worked with pillows, candles, lanterns and flowers. Also furry and fluffy rugs are widely used. The fluffy faux fur dog cushion from MiaCara fits perfectly into this living style because of this.
The quiet color tones in a Country interior with soft fabrics give the interior a homely character where everyone feels at home. For example, choose warm naturals such as sand and earth tones. Combine these colors with off-white, beige, taupe, light pink and warm gray.
Want to bring the country style back into your interior? Overload your sofa with a mountain of cushions and soft fluffy plaids to sink into. A robust sideboard and rough wooden dining table also fit well in a country interior. Tip: Add a luxury dog blanket from Labbvenn of MiaCara to our dog baskets for a warm appearance.
Dogahaves recommends the following beautiful dog baskets for a Country & Classic living style: