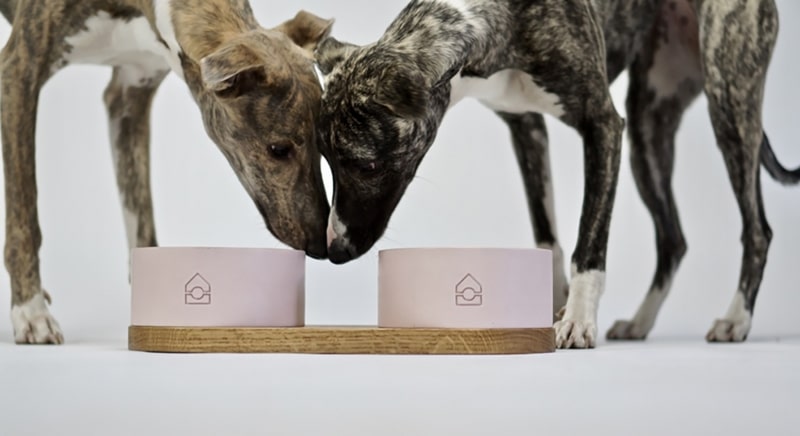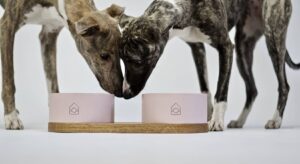 Exclusive, Scandinavian, Minimalist & Modern
Luxury dog gear from Labbvenn
Labbvenn specializes in luxury dog gear in Scandinavian style. Labbvenn was founded in 2016 by two designers who love dogs and are happy owners of a rugged four-legged friend. Are you looking for luxury dog gear? At Labbvenn you can find your luxury dog cushion, dog bed, dog blanket and food bowl in Scandinavian style!
Take a quick look at which luxury dog equipment from labbvenn fit you and your dog:
"It is a truly powerful phenomenon when a brand makes a stand for what it believes" 
Labbvenn's products are characterized by a modern and minimalist design based on the Scandinavian interior style. In addition, the products are designed to be easier to clean. The owners Jolanta and Piotr have been active in the design and development of designer dog accessories since 2016, where quality and comfort for both dog and owner are paramount. Curious about the products? At Dogahaves you can find all your design dog accessories from Labbvenn.
Philosophy of Labbvenn
In search of beauty
The uncompromising approach to design excellence and craftsmanship is one of Labbvenn's distinguishing features. The brand is unique in because of its Scandinavian style and minimalist product creations of high quality. As a result, Labbvenn's dog accessories are a beautiful addition in even the most challenging spaces in the home.
Consistent interior
Labbvenn has set itself the goal of integrating dog accessories into the interior of dog owners. This for optimal living enjoyment for dog and owner. The philosophy of Labbvenn is aimed at creating coherence and balance between you and your beloved friend in the house. Through the stylish and minimalist design of the products, Labbvenn elevates your dog's accessories to design pieces of furniture in the home that complement your interior.
Working with the best
As a trendsetter, the brand works only with the best designers. The product designs are based on the idea of creating a friendly and harmonious space. To do this, the designers use minimalist techniques. In doing so, Labbvenn maintains a high quality standard to pursue the very highest level of quality dog accessories. For this reason, they are very careful in selecting materials. The materials come from renowned suppliers from the European Union, such as Italy, Germany and Poland. In addition, all products are handmade by craftsmen from the region of Labbvenn.
Story of Labbvenn
Labbvenn was founded in 2016 by two designers who love dogs and are happy owners of a rugged four-legged friend. The company is based in a picturesque place at the foot of the Sudeten Mountains in southwestern Poland.